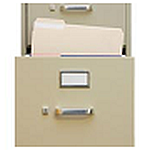 Enter Form Data into your Business Systems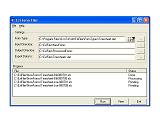 Save time.
Free up staff.
Save money.
Focus on the things that really matter.
Do you have forms that staff fill in on a regular basis? Timesheets? Leave Applications? Travel Requests? Stationary Orders? etc.
Can they fill them in electronically and email them to you? Or submit them via the corporate website? Isn't the electronic age great!
But, what do you do with all the information that comes back?
You can leave the forms on disk somewhere. You can leave the forms on the website. You can even leave them in your ever-increasing email files.
But, what about the information?
The information has to go somewhere. Someone has to know. Records have to be adjusted and so on.
With most companies, the information has to get typed back in. This is into the corporate database if you have one or, at the very least, into the company's accounting system. What a drag! What a waste of time and effort! What a way to tie up otherwise-useful staff! How many hours get wasted? What does that cost in terms of wages? Worse still: what does it cost in terms of lost revenues?
With EziFiler you never have to re-enter the information.
With EziFiler you never have re-typing mistakes.
With EziFiler your staff can do the interesting things that your business does – the things that earn money for your business.
EziFiler enters information. It reads through all of the forms and does the retyping for you. It files the information: in your corporate database, or in your accounting system, or in both.
Save Time and Money
If you don't have EziFiler, chances are that someone is currently retyping data from Excel based spreadsheets into your business systems. If you're paying someone to do this, it is clearly costing you money. If you're "saving" money by doing it yourself, it is costing you even more money! If you run the area your wage is more than that of someone doing data entry. Also, you are unlikely to get it done any faster. So you are just paying more for the same work AND there are other things that you SHOULD be doing. If you own the company it is even worse – the company's growth relies on you; and you're typing!
Don't pay people to do boring stuff that a computer can do, every day, for nothing.
Works with Your Forms
If you have a form written in Excel it can process it. It doesn't matter whether it's an off-the-shelf form, or one you've tailored. EziFiler knows how to get data out of spreadsheets. You don't have to change your forms to suit it.
EziFiler will work with timesheets, purchase orders, travel requests, and so on. If you can dream up a form, there's a very good chance that EziFiler can read it.
Risk Free
Unlike many commercial software packages you can try EziFiler free and see it work without spending a cent. Zero risk.
EziFiler is supported by the developer. If you can't get it to work I bet we can. Send us your form and we'll make it work (charges may apply).
Award Winning Software
EziFiler has already received many awards.
Requirements
EziFiler processes forms created with Microsoft Excel – you must have a copy of Excel installed on your computer.
EziFiler has been tested on Windows XP with Excel 2003. You can try it for free on YOUR computer right now.
Download and Buy EziFiler
Step 1 – Download
Download and install a FREE trial version of EziFiler Pro
DOWNLOAD
Step 2 – Buy
Purchase EziFiler Pro for $95.00 USD to obtain a registration key.
GET UNLIMITED ACCESS
More Information
Read the frequently asked questions: FAQs.