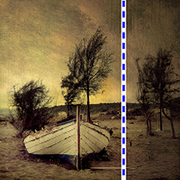 Do you need to cut a picture into smaller bits?
You can always use PhotoShop or GIMP if you're good at finding your way through lots of options. You can use Paint. That works too. I find, however, that these tools take me ages to get anything done.
If I just want to cut a picture so I have the top 125 pixels and then the rest, it should be a lot easier than:
– opening a file,
– getting the cursor to the exact right spot (eg 0,0)
– dragging to the exact right destination (eg rhs,124)
– cropping
– File SaveAs & pick format
– Undo – get the cursor to new exact right start point (eg 0,125)
– drag again
– crop again
– File SaveAs again
– File Exit.
Aside from the difficulty of getting the mouse to the exact right spot, and its tendency to move when you lift your finger, the need to remember exactly how many pixels you selected last time and from where (so you know where to select from now) and the occasional glitch from not quite being at the RHS of the screen (out by a pixel or two) – it's just a lot of work.
You should be able to say, "I want to cut this 125 pixels from the top and get two files (eg: top.jpg and rest.jpg)". Everything else is just stuff getting in the way.
With CutPic that's all you do. It looks like this:
C:\> CutPic -h 125 myfile.jpg top.jpg rest.jpg
You can also cut from the left (eg: CutPic -w 100 …) so, with both options, you cut anything into as many bits of whatever sizes you need.
What Does It Cost?
It's $5 USD. That should be affordable for most people and you can use it wherever you like. For yourself. For customers. With programs you ship. Wherever you like. As much as you like.
Where Do I Get It?
Right here:
GET IT NOW
Get it for Free
I know you don't want to buy it if it doesn't do what you need. How can you be sure it is what you need?
There are some things that annoy me about "trialware" but they really are the best way to see if something works for you. So, please download a copy of the real thing and try it for free.
If it doesn't suit, you've lost a few minutes but then you'll know.
If it is what you're looking for, it is pretty easy to buy a copy that's yours forever.
The free download is the full product with all features intact and no limitations at all. The free license key simply lets you use it for up to 30 days to see if it is what you want.
More Information
Read the frequently asked questions: FAQs.
Old Versions
You can find older versions of the program on the CutPic Download page.